Across all Elder Scrolls games, there has seldom been anything as fun as getting into random people's houses and robbing them blind. Yes sometimes you would leave a house with a treasure of bowls, vegetables and cutlery, but sometimes people had weapons and armor you could steal to add your terrible gear at the start of the game.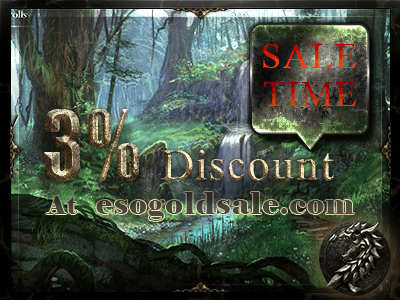 ESO Items cheap
You can have all the power and skills in the world that a wooden spoon will still not help you against massive armor. What works better against massive armor would be a massive sword or a precise arrow. You can achieve the rank of guy who has a massive sword in two ways, you can buy the sword from our site or you can buy the Materials to build it at ESO Gold Sale. Our professional team with 10 years of experience guarantees a fast and cheap service included with safety from bans, refunds or bonuses in case of delivery delays and handmade products. Using our services is much faster than stealing from unsuspecting NPC'S in game, since you can get caught and be forced to load the same screen and try the same thing over and over for hours just for a leather hat or a simple dagger.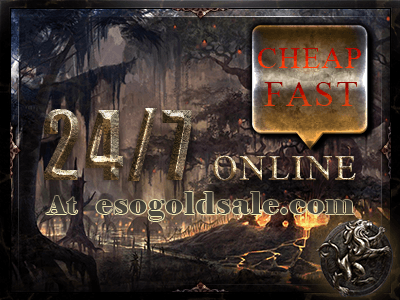 Best service for ESO items
At elder scrolls online Gold Sale we deliver the goods in 15 minutes, packages that take over 6 hours to reach your account are always included with a 3% gold bonus and packages that take more than 48 hours will be fully refunded to you. Here at esogoldsale.com we have some hot items for you. Tempering Alloy is an item that can get your weapons and heavy armor from epic to legendary, literally! You can get these beauties by refining ore, deconstructing other pieces of gear or with the mine hireling Blacksmithing skill. Unless you have better things to do with your time, if that is the case you can just get them from our website, swiftly and effectively.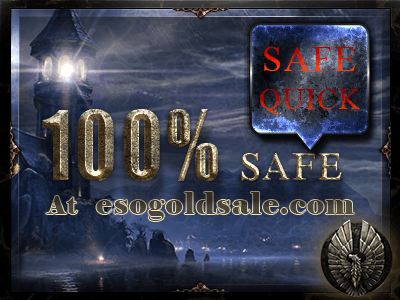 Elder Scrolls item, for everyone
ESO Gold Sale also offers Grain Solvent, the specifics are exactly the same as the Tempering Alloy but the quality improvement is from superior to epic so it's a rank down from the Alloy. Embroidery and Elegant lining are the same deal with the first being from fine to superior and the latter from superior to epic quality, these two however only work on medium and light armor. The Tempering Alloy version for medium and light armor is Dreugh Wax while Dwarven Oil is the Embroidery equivalent for Heavy Armor.
So even if your gear isn't that amazing, these items will make any wooden spoon feel like a Rubedite Sword or turn any Rawhide Jack into a Rubedo Leather Jack.
ESO gold Sale and more services
Elder scrolls online gold sale has got your back, with our professionally supplied merchandise handled by our experienced, fast and reliable team, you will never have the need to rob your neighbours blind in the world of Tamriel and risk having the whole town's guards on your heels before you reach the front gates.